Hi all,
I thought I'd share with you a card using one of the new Homura/ Angel Digi's.
This image was a dream to colour and I think she's maybe my new favourite.
Here's my card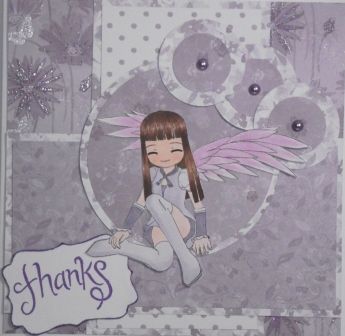 I made it using different tones from my favourite color.
Check back soon as I'll be sharing a card I've made following our latest challenge which you can find when you click the link above.
Hugs