Today I'm sharing a card I made using Robot Chip 1,
which you can find here.
It comes in Jpeg and png plus you have a coloured version too that you can use.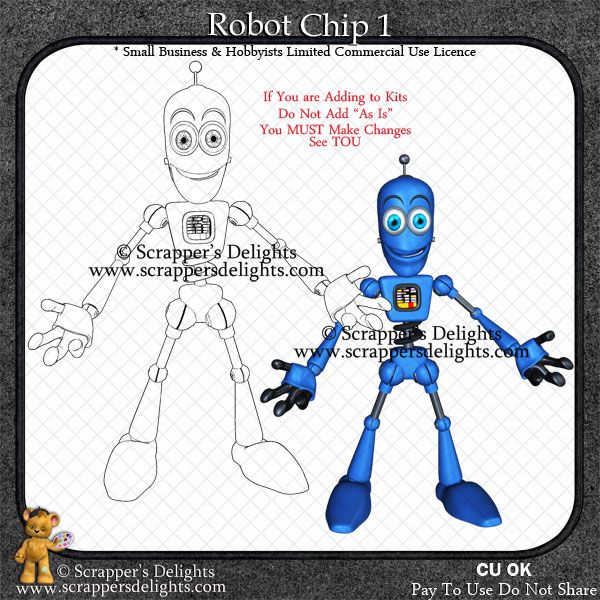 For my card I used copics C00, C01, C03, C05.
It's the first time I've tried colouring metal and I think it turned out quite well.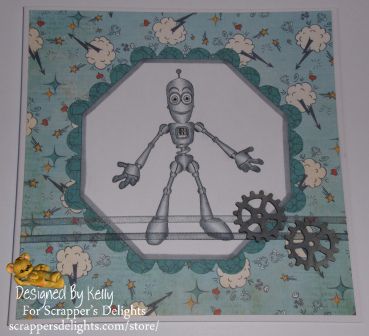 Also we are having a DT call at Scrappers Delights as we are starting up a challenge team as well as expanding the bloghop team. You can find the details for that here.
I hope you like the card.